Making Your Dream Home a Reality
Buying a home is a big decision – whether it's your first home or your forever home. There's a lot more to the home-buying process than searching online for the perfect listing that checks all the boxes. The key is being able to shop with both your heart and your head, and knowing how to differentiate between the two. This is why it pays to have an experienced real estate agent in your corner.
Getting Ready to Buy
Before you get caught up in the excitement of searching for the perfect home, consider the following questions: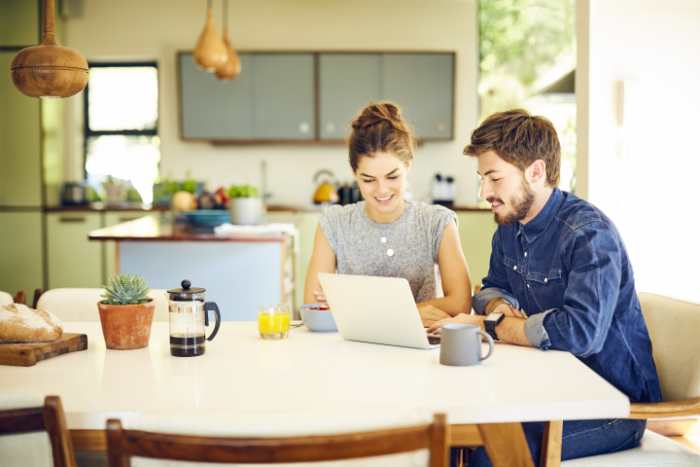 1. How much can you afford?
Crunch the numbers and define your budget. By getting pre-approved for a mortgage in advance, you can go into your home search with a clear understanding of your true affordability, and a competitive edge when it comes to negotiating on an offer.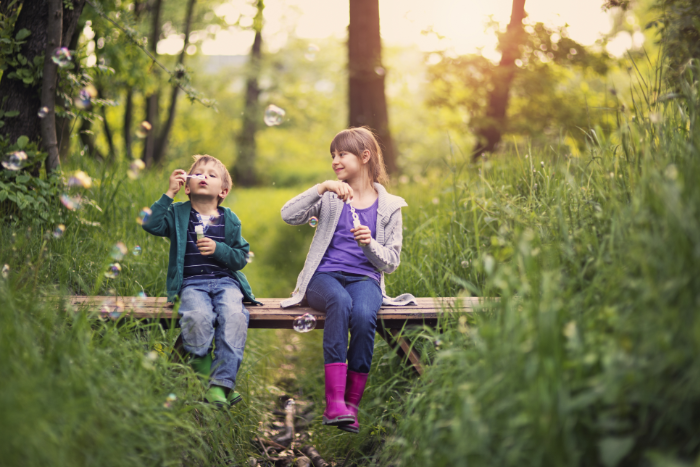 2. Are you set on a specific neighbourhood?
Before you narrow your search down to individual homes, consider what geographical area is best suited for your lifestyle. Keep the convenience factor in mind: how close is it in proximity to the amenities you use regularly?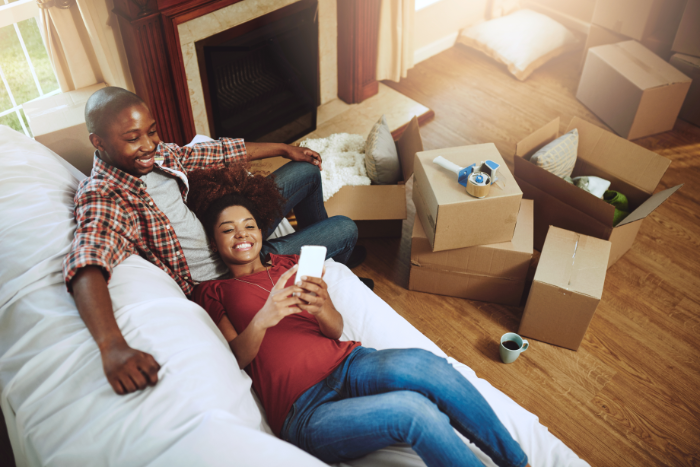 3. What are your must-haves?
Put pen to paper (or pull out your phone) and create a list with three sections: must-haves, preferences, and deal breakers. This will help you gain clarity and you'll refer back to it often when comparing homes.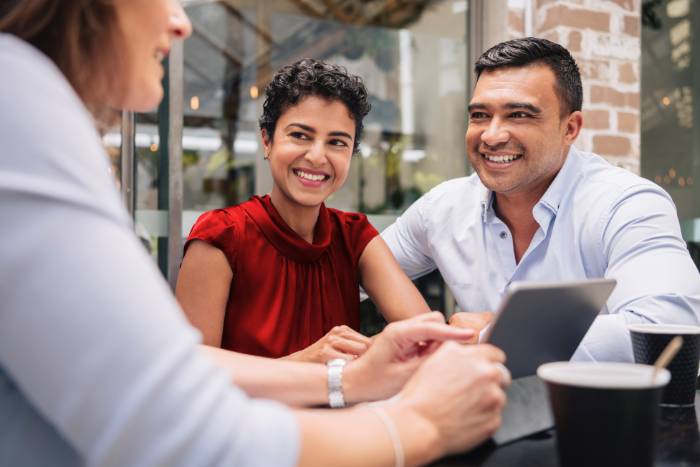 4. Who's on your team?
Having a team of trusted professionals in your corner to offer expert advice and guidance will help ensure you make the best decision for your finances and your future. This is why you want to choose a real estate expert who has your best interests top of mind. Your agent should be able to refer you to other reputable professionals as needed, such as a mortgage specialist, home inspector, and lawyer.
Why Work With Us?
When it comes to buying your perfect home, there are many steps and decisions to navigate along the way. By partnering with us, you can rest assured knowing we will:
Take the time to educate you on your options.
Tailor your search to the homes that best fit your wish list.
Stay ahead of market trends and offer professional advice and guidance.
Connect you with the right professionals and resources.
Help you make the decision that is best suited to your unique goals.
Negotiate on your behalf and put you in an ideal position when making an offer.
Ready to get started? Connect with us and let's talk about your home ownership dreams.
Testimonials
" Pat and I appreciate all you did in helping us find a new home. We are enjoying our home in Windsor and enjoying exploring Windsor and the surrounding area. We hope you have continued success and enjoy your summer. "
- Pat and Bill
" Kathleen was extremely friendly and helpful throughout the process. Thank you. "
- Oluwafemi
" Very professional and friendly and knowledgeable. Quick to reply. Just such great people. I can warmly recommend Team Sturba. "
- Gitte
" Kathleen was awesome, she was able to negotiate a lower price when we were willing to pay list. She got the job done! "
- Scott and Tara
" I would like to thank Kathleen for all of the hard work and dedication she put in to help me find the perfect place for me! She is the best Real Estate agent I know and I will be recommending her to everyone I know! "
- Kim
" Finding a realtor to sell our family home meant finding a realtor we could trust. Kathleen is trustworthy and was kind and supportive as we moved through this difficult process.. Kathleen was compassionate and professional. Outstanding customer service! "
- Lori Santamaria
" Kathleen spent many hours showing us houses. In the process she learned what we were looking for. She was able to use that knowledge to know when she saw this house that it was the one for us. Thank you, Kathleen, for all the hard work! "
- Tom and Beth
" Just a quick note to thank you for considering every specific item we discussed, when finding us a new home. Kathleen was patient, kind and very attentive to every detail when looking for a place to fit our needs, for our family and our business. We absolutely recommend Kathleen's services because all our needs were taken completely into account. Thank you Kathleen, for your grace and professionalism. "
- Mario and Mitzi
" Your team did a great job, thanks a lot! "
- Safaa
" It was a pleasure working with you guys to sell and buy our home. Your virtual displays on advertising show that you try to keep up with today's technology. "
- Renee and Rico
" Kathleen goes out of her way to make sure her clients feel special. She looks out for their needs and she delivers! "
- Rob and Shelley Luby
" Team Sturba sold my house in a timely and efficient manor. They responded to my needs and were always available. After selling I was looking to buy and they were available and thoughtful. They showed me many places and helped me through to purchase. After all that they still keep in contact. "
- Wayne
" Very pleasant, friendly. Kept in touch, to make sure all was well. Everything went very smoothly. "
- Doris and Ruth
" Team Sturba provided professional and courteous service. Communication was great! I'll recommend them to all my friends! "
- Rick
" Kathleen and her team were very very patient during this journey. Thank you so much for all your help! "
- Raquel
" Our experience was fantastic, extremely professional, felt to us that it mattered to Team Sturba that our home was sold quickly and properly. Will definitely recommend Team Sturba to any and all family members. "
- Andrew and Tiffany
" Kathleen was very attentive. She kept in contact with us all along the way. "
- Ruth and Bernie
" Our first meeting was with Kathleen and Jeremy. They showed us several condos and Jeremy continued to work with us until we found the "right one"! He was very thorough, professional and communicative throughout the buying process. Jeremy was always accessible and answered all questions. We hope to buy a cottage in a few years and will call Jeremy! The attention to detail was amazing and very appreciated! "
- Robert and Carol
" Never having ever sold a house before, I had to rely on my agents skills. Kathleen came highly recommended by friends. Their recommendation was well fulfilled. Not only was Kathleen knowledgeable and helpful, she was pleasant. Nothing was done as efficiently as the sale of this house. The house was sold in three day and I was pleased. I would recommend Team Sturba to anyone. "
- Lenore
" Thank you for helping me find my new home. We have been looking for a long time and we are so pleased to have found a home in our desired neighbourhood, and it is a bonus being so close to my family! I feel very lucky to have two agents who took extra care to help me find the right home. "
- Ava
" It was a pleasure to deal with a person who was honest, reliable and professional. When Kathleen made a promise she kept it. "
- Tom and Rosemary
" Always quick to return phone calls or book showings. "
- Meghan & Tanya Di Rezze
" Thank you for helping me find my new home. We have been looking for a long time and we are so pleased to have found a home in our desired neighbourhood, and it is a bonus being so close to my family! I feel very lucky to have two agents who took extra care to help me find the right home. "
- Laurette
" We were very pleased at how smoothly the sale went and quickly. Thank You. "
- Eugene and Beverly
" Kathleen and Shastina were kind, well informed, helpful and very patient. They did not waste my time by showing me properties outside my price range and comfort level, and made the process as pleasant as it could be. "
- Ann
" Thank you so much for all that you have done for us the last couple of months! We are very impressed with your services. The house sold fast and you spent so much time over a very short period helping us find a fantastic house. We will definitely spread the word about how fabulous you are at what you do. "
- Erin and Scott
" Thank you for all of your help and as always, Kathleen, thank you for all of your patience with us over the years. You helped us find our impossible dream home and we couldn't be more greatful to you and your staff. "
- Rob Kelly Bobby and Baby
" Kathleen was professional, diligent and respectful of our needs without being intrusive. Most professional agent we have met. She is part of our conversations regarding the purchase of our home. "
- Bob and Marie
" We had an excellent experience with Team Sturba from start to finish. We couldn't be happier. Kathleen made us feel so at ease from the beginning and the end result was fantastic. Thank you Team Sturba! "
- Denise
" Kathleen-we truly appreciate all of your help and support over the last several months. It was a long process with the build of our new home and you were with us every step. You made the sale of our home easy and continued to help after the sale to resolve issues. We could not have done it without you! We look forward to seeing our family grow in our new home! Thank you again. "
- Will and Janelle
" Just a brief note of sincere thanks Kathleen, for taking such good care of my mom and dad. They are visiting this weekend and are so very excited about their upcoming lifestyle change in Cooper's Mill. Your efforts to assist them in the process of selling the old home and finding a new one is appreciated more than words can express. This, as you well know, is a very stressful process at the best of times and especially for elderly folks. From the onset you treated them with utmost care. "
- Paul
" I have dealt with quite a few agents and I would recommend Team Sturba to anyone, very pleased. Thank you. "
- Nick
" Kathleen is fantastic. Thank you for making our home finding so simple. "
- Bill and Teri
" Team Sturba was always available to quickly respond to our questions. Was knowledgeable and only a quick text or phone call away. "
- Marty and Stephanie
" Team Sturba was very professional in all that they did. They explained everything and made the experience stress free with a very satisfying result. Would recommend this team to all my family and friends. "
- Kathy
" Kathleen, words cannot express how thankful I am to have had your representation with the selling and purchase of my home. You truly knew exactly what I was searching for and made everything so much easier. Thanks again for all your great work. You are excellent at your job. I will definitely pass your name on to others who are looking for an agent. "
- Janis
" 3 years ago Arthur and I decided to move to Windsor. We met Kathleen, she showed us all around Windsor. Kathleen sent us listings, although our plans changed and Arthur retired, Kathleen sold us on Windsor. She literally changed our lives. We love Windsor. Kathleen doesn't just sell houses, she makes people feel important and fulfills their dreams. She is a dream maker and a truly wonderful person. We are so lucky!! "
- Arthur and Penny
" Purchasing a first home can be a very stressful and trying time. As a first time homebuyer, I was unaware of the logistics and preparation required prior to purchase. Relying on the experience and expertise of Kathleen Sturba helped ease that transition. She worked tirelessly to locate the home that best fit my interest and needs, all while in a timely manner. Her knowledge of the market is second to none. She has made the experience of buying my first home a tremendous success. "
- Mark
" We appreciated attention to our needs although they varied as we proceeded, from Townhouse to single dwelling. "
- Gilles and Eva
" Fantastic service. Enthusiastic and positive. Honest advice. Really helped three "newbies" find a great new home. "
- Carol, Rose and David
" A very satisfying experience. "
- Bob and Elise
" Kathleen gave excellent advice on the entire transaction from purchase, selling and closing of both homes. Team Sturba was very personable and professional throughout. Many thanks. "
- John and Lynne
" The team worked really hard to sell our house for above asking price and were able to help us purchase our new home for under the asking price. "
- Jarrod and Amanda
" Our home selling and buying experience was fantastic with Team Sturba! Kathleen and her team were responsive and easy to work with throughout the process. Kathleen even visited shortly after our move. I would not hesitate to recommend Team Sturba to our friends and family. "
- Mike and Brenda
" Wonderful experience, Team Sturba has great patience. They supported us without question or hesitation. Nurtured from sale to purchase. They left us with good reason to pick them and we recommend them to anyone needing a new home. Thanks Kathleen! "
- David and Janice
" I was extremely impressed with Kathleen's professionalism, effectiveness and positive attitude. She made sure I got exactly what I was looking for. "
- Jim
" Old house sold in one day, new house bought in one week. Customer needs were looked after and totally met. Thank you. "
- Mike
" Hi, just a note to say thanks for all you have done for us throughout this process. As first time buyers, we had a lot of unanswered questions regarding the purchase of our home. Thank you for providing the answers to many of these and giving us informed advice on the homes that we visited! "
- Ann Smith
" I could not be more pleased with the "personal" touches received. I am a very very satisfied customer. "
- Marg
" We were extremely pleased with Kathleen and her service team. If the need arose we would do business with Kathleen again and would highly recommend Team Sturba to anyone in need of a realtor. "
- Ronald and Joyce
" Great experience. Good staff that went out of their way to get us the home we needed and could afford. Overall, great and knowledgeable staff. "
- Jay and Neelam
" Working with Kathleen was an enjoyable experience. She is a consummate professional. Her vast knowledge and easy going demeanor made selling our home a stress free process. The best part was that she found us a home to purchase that not only fit our budget, but exceeded our expectations on both price and quality. Misty and I have already recommended Kathleen to friends and co-workers who are interested in buying and selling their homes. Thanks again for doing such a great job "
- Chris and Misty
" The whole team was fantastic. Every step along the way they made it a stress free and positive experience. We love our new home! "
- Brenda
" I appreciate the focus and extra work my realtors put in when there was a problem with my buyers finances. Everyone did a great job. "
- Kelly
" Very professional and sold our house very quickly. Team Sturba are very accommodating to our needs. Thank you! "
- Mike and Wendy
" I could not have chosen a better real estate agent Kathleen, and I can truly see what sets you apart from all the others. I know your success with continue for a long, long time. Thank you, thank you, thank you! "
- Gina
" Best people to deal with in Real Estate Business. "
- Bud and Marianne
" Kathleen was positive, professional and was always available to service this listing. Her hard work and dedication resulted in getting us the best price for our home. She also found us an excellent agent in the Niagara region that was instrumental in getting us the home we wanted and negotiated very well on our behalf. Without Kathleen's help, we would not have achieved our goals and timely move from Windsor to the Niagara region. Thank you. We are so appreciative of your support and friendship. "
- Trish and Richard
" The process from viewing to closing was professional, helpful & enjoyable. Wonderful Triple Rating 5/5 stars! Great Service! "
- Sheryl
" Very professional and efficient. Great team work, wonderful communication with clients. :) "
- Tom and Ann-marie
" Working with Team Sturba was truly an amazing experience. Kathleen and her team are determined to deliver a favourable outcome and strive to meet the needs and interests of their customers. I would, without hesitation, recommend Team Sturba for any of your Real Estate needs. "
- Craig
" I found Kathleen very professional and eager to solve my request. She had to work under some restricted conditions and she handled them very well. She was always there to listen to my whims and when I told her what I wanted to pay for my condo, she was hard nosed and would not bridge on my offer. I think anyone who has a need for a new house, or to sell their home, she would be perfect for the job. So, thanks again Kathleen for a job well done. "
- Terry
" Very professional, personal service. Any issues were taken care of by all team members asap, especially when we locked ourselves out of our house! :) "
- Janice and Dawyne
" I found your checklist to be very helpful. Advice on finding apartment before sale was spot on. "
- Liz
" We came from a long way away and didn't know a soul in Windsor/Essex. We found Kathleen just by chance because she was listing a home that we were interested in looking at. Because we lived so far away, we could only come down to look at homes on the weekends when we weren't working. Kathleen gave up at least 4 out of 6 of her weekends over a 6 week period to help us find a home. "
- Greg and Valerie
" Professional, accommodating, and friendly! Very good work! "
- Micheal
" Thank you so much for everything you have done. We cannot express our appreciation enough. "
- Brian and Alina
" Kathleen impressed me with her thorough understanding of our needs. She was very compassionate as well as completely professional. I'd certainly request 'Team Sturba' again and recommend Kathleen to my friends. "
- Jane
" Team Sturba made selling my home a complete joy! The advice, hints, tips, suggestions from the very start were so helpful and on point. The communication was always open, day or night and I felt very confident and "taken care of" throughout the process. Every team member is to be commended and the major kudo's go out to Kathleen. You know what you are doing and you know how to build a successful team! "
- Bonnie
" Kathleen was extremely sensitive, reliable and efficient when we begin the process of selling our home. She gave us the confidence we needed to leave the house, which for the past 56 years has been the heart of our family and especially ourselves. We were totally relaxed and enjoyed her sunny disposition while she guided us through through the process. "
- Tom and Euleen McCann
" Kathleen and her team went above and beyond to find us the perfect home and sell our old one. "
- Kevin and Wendy
" Great job. Always professional, punctual and respectful. We know we can trust your advice. "
- Jason and Stephanie
" Jeremy and Kathleen were very professional and helpful. Thanks for all your hard work! "
- Jeff and Joanne
" Kathleen was very knowledgeable about the area and Windsor itself. She was easy going, friendly and supportive and worth her weight in gold. We have sold and purchased a few homes and hands down Kathleen was our top agent. Wonderful to have in your corner for the final purchase. Thank you! "
- Steve and Jennifer
" Kathleen was awesome to work with. Very helpful, professional and was always reachable to answer any questions. The sale went quickly and was handled smoothly by Kathleen as well as Angela. Thank you both. "
- Noria, Lori and Jim
" I called Kathleen, we met. There was an open house and 9 cash offers in days. The house sold for nearly $50,000 over list -- wow! "
- Kevin
" We love Kathleen Sturba! She is very professional and gets the job done. We have used her twice now and will use in the future! Thank you for everything. "
- Daryl
" I would and have recommended Kathleen to friends and family. "
- Elaine and Phil
" Kathleen was a pleasure to work with. She responded to my questions and concerns promptly and completely. Kathleen is personable and friendly and her knowledge of the market and purchasing process made the whole experience stress free. I would highly recommend her to anyone looking to sell or purchase a home! "
- Mindy
" Kathleen is a great agent!!!Very helpful and supportive!!! It was a pleasure to do business with Kathleen!!! "
- Natalia Fedoryk
" I want to sincerely congratulate you on your efforts this year to not only earn Director's Platinum Award but also in hitting the aggressive goal that you've set for yourself last year. You've shown determination and great consistency in achieving this and I am delighted to see this come to fruition. Great work Kathleen! "
- Frank
" Very friendly. My agent returned my calls very fast. Very informative and gave useful info about Windsor. (I am new to the area.) "
- Betty
" Kathleen Sturba is one of the most professional real estate agents my wife and I have ever dealt with. We would not select anyone else for our real estate transactions. Kathleen's knowledge of the real estate market is equally matched by her honesty, sincerity, and dedication towards her clients. She thoroughly understood all aspects of the real estate market, such as property values and marketing. She demonstrated professionalism, integrity, and attention to detail. "
- Dave and Lynn
" Have used Team Sturba for years. They always get the job done. Definitely recommend using them! Thanks Team Sturba :) "
- Daryl and Meghan
" Kathleen and her team helped us make the move as smoothly as possible. We received more than asking. Our house sold in less than a week! An outstanding feat by a great Real Estate Team! "
- Bob & Barb
" Kathleen was wonderful to work with! Professional, pleasant and genuine. "
- Arlene
" We appreciated the team approach and the associate's contributions. Friendly, polite and informative. "
- Kathleen and Dan
" We were able to get the home we were hoping for in a difficult and challenging market and know that this was because of the excellent guidance and professional and savvy advice from Kathleen Sturba. "
- Dan, Deborah and Alexander
" Easy! I liked them immediately. They were professional but fun. Sold our house in a couple of days. Kept constant contact, not one bad thing to say! "
- Melissa and Glen
" It has been a great experience working with Team Sturba. All our needs were taken care of very nicely. Team Sturba has mad our first house purchase process very easy and simple. "
- Nanda and Alekhya
" Kathleen sold both of our homes really fast, and was very professional at all times. "
- Mike and Brenda
" Kathleen was amazing in helping us through the process of finding a home. Her service was above and beyond in terms of always finding the time to communicate and connect with us no matter the time of day. Kathleen had a great feel for what we were looking for and did a great job of helping us find houses we liked. Kathleen was also extremely patient and shared a ton of her great knowledge with us (a young couple) who aren't the most familiar with the house searching process. "
- Alex Bornais
Previous
Next