Easy Ways to Maintain Your Home!
HOME MAINTENANCE
Easy ways to maintain your home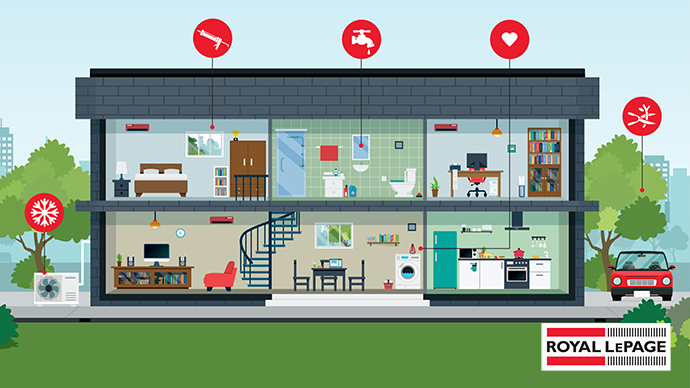 Spring is a great opportunity to fix up the inevitable wear and tear on your home during the winter. Here are some suggestions to get your place back in shape:
Inspect your air conditioner
Test out your A/C and address any issues before the heat of summer hits. Remove the cover, clean debris, or schedule a service visit if needed.
Give some TLC to your washer and dryer
Run vinegar through your washer's hot water cycle, remove residue and mold from dispensers, and vacuum lint from dryer vents while inspecting hoses for damage.
Fix up your faucets
Look for leaks and repair by tightening fixtures or replacing washers. Descale indoor faucets with vinegar to improve flow and test outdoor faucets for cracks or leaks caused by sub-zero temperatures.
Seal gaps and cracks around windows and doors
Seal spaces or cracks where air may escape and bugs can enter. Mend holes in screens, lubricate hinges, and remove dirt to make the eyes of your home look like new.
Refresh in and around your home
Spruce up your entryway with planters or fresh flowers. Tend to your garden and lawn by weeding and cutting back vegetation. Crack open your windows and let the fresh air flow freely.
Need help?
I can help provide you with tools and resources to organize your finances. Put my expertise to work for you and learn more about these steps in your home purchase:
As a real estate agent since 2007 and as a broker since 2018, Kathleen Sturba has distinguished herself for her great dedication and strong passion for ensuring her clients have the best experience po....